The Survival Kit for Private Practice
Online training for those new to working in a private practice.
This four-module program focuses on the non-clinical aspects of being successful in a private health practice. Topics include  the flow of work, adding value to both clients and employer, how to develop a loyal client register, legal and ethical responsibilities, understanding your role not just your job and strategic career development.
This program is ideal for final year students, practitioners working in public health preparing for a career pivot into a private practice, or any physio moving into private practice for the first time in their career or resuming after a break.  It will look good on your resume when you start applying for positions (make sure you highlight it) and shorten your learning curve once on board.
Employers with recently arrived team members can enroll their new hires. Outsourcing these non-clinical skills will free up your established team to focus on the company-specific onboarding.  Bringing a new arrival up to speed on the art and science of private practice can be slow and disruptive, not to mention costly in terms of lost or delayed productivity.
Course Structure
Four modules each having a video and workbook. As the participant views the video they  complete the workbook in real time. The completed workbook provides an ongoing resource for their training and an asset to be promoted when applying for private practice positions or when seeking career progression.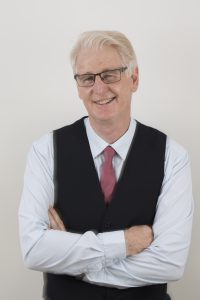 Course Facilitator
Craig Allingham
APAM, Exec.MBA,
Physiotherapist, Business Consultant & Trainer
Survive & Thrive in Private Practice – 4 Modules:
Going Private
Managing Expectations
Your Journey
Practical Skills
Investment for the entire 4 module program from June 20 to July 31, 2021 – only $190 (AUD) This gives access for 30 days to view and complete the training program. Yes, over four hours of specific training in private practice non-clinical skills for less than $200.  Four topics, four workbooks and a huge amount of practical information on which to build success in a private health business. All presented by an internationally recognised leader in physiotherapy education in both clinical and business skills.
To Register for Survive & Thrive in Private Practice simply click on the link below. Once your payment is received you will be able to access the course material for the next 30 days.
If you are registering yourself, this will be straight forward. If you are an employer registering a member of your team, you will need to enroll them by name, using their email address and generate a password for them to access the course material. Write it down, keep it secure and be ready to find it when they forget.
Once a new participant is registered, they will receive comprehensive instructions on how to access and utilise the course material.